Billy Graham Telephone Ministry
What if sharing your faith was aseasy as
answering the telephone? It can be.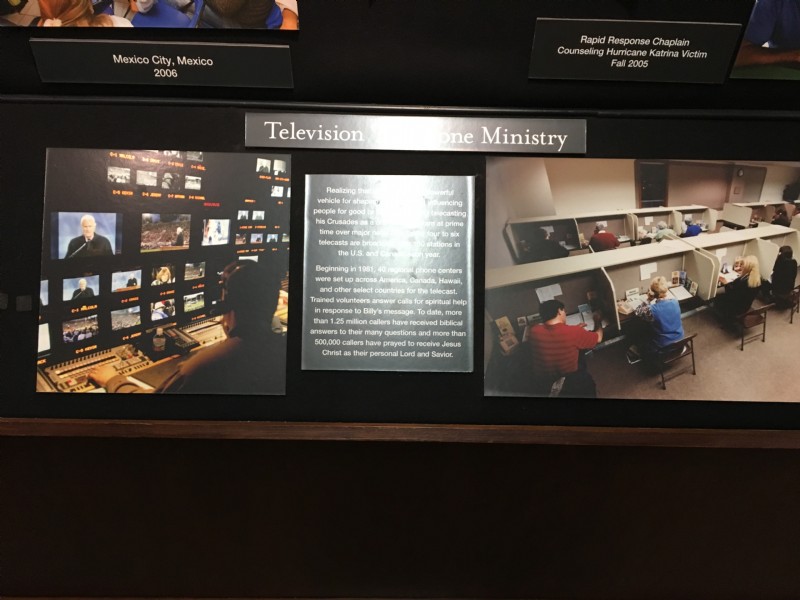 Green Creek First Baptist Church began operating a BGEA Phone Center in June 2005, in response to the Billy Graham Classics Program that is aired several times weekly throughout the United States and Canada.
God is using a small rural church in Green Creek in a mighty way. We give God the praise, honor and glory for preparing the hearts of those that call, and for placing them in front of the television to watch the Billy Graham telecast, and as we answer the phones, for the 'fruit' that falls into our hands.
Thousands call our Telephone Center with prayer needs and many are lost and in search of the lasting hope that can only be found in a personal relationship with Jesus Christ.
Our Phone Center has a prayer room with volunteers who pray for the telecast before it begins, over each call that comes in during the telecast, and for the callers needs after the telecast is over. Prayer is essential for this ministry.
Volunteers at Green Creek have answered over 8700 calls, and have led more than 2660 people to Christ, 430 callers have rededicated their life to Christ, and over 400 callers have been assured of their salvation. We have also prayed with more than 5280 callers who have called with prayer needs.
If God is leading you to be apart of this ministry, please contact Green Creek First Baptist Church 828-863-2600 for volunteer opportunities.

"Being the Hands and Feet of Jesus"